"Full Arch Implant Treatments, One Day Teeth Replacement"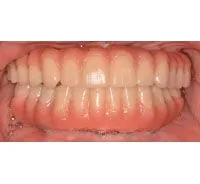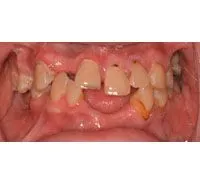 Teeth in a day is a more efficient way to replace teeth with implants and prosthetic teeth, many times in a ONE DAY VISIT to completely change your dentition. When it comes to your teeth, you don't want to wait a second to replace missing teeth. With advancements in dentistry, you can now replace your missing teeth in as little as one dental visit with Teeth in a Day/All-on-Four/Diem (WHICH ARE ALL NAMES USED BY COMPANIES TO REPRESENT A SIMILAR TYPE OF TREATMENT FOR FULL ARCH IMPLANT RESTORATIONS).
Teeth in a day is an ideal procedure for patients who want to get rid of their dentures. It is also an appropriate procedure for those with failing teeth in need of a full upper and/or lower restoration. For this procedure, as little as four dental implants are required per jaw to fully support a customized set of replacement teeth.
This entire procedure does exactly what its name says—completed in one day. With these procedures, patients can be comfortably relaxed and asleep with sedation dentistry. The best part is that this procedure is painless and you will receive a full set of replacement teeth in as little as 24 hours.
So, Why Should You Choose Teeth in a day/All-on-Four/Diem/?
The reasons for choosing teeth in a day are abundant. Modern implant-based dentistry has provided a solution to help the failing dentitions and "toothless" patients not satisfied with dentures. With teeth in a day, patients will experience immediate functionality with an increased quality of life.
Additionally, teeth in a day allows patients to almost always bypass the need for bone grafting, which is a surgery frequently required for patients with substantial loss of bone in the jaw. With the implant supported procedures, day-to-day frustrations and discomforts of dentures are eliminated so that you can enjoy your favorite foods once again with the confidence to smile.
For more information on Teeth in a Day/All on 4/DIEM in the New Haven, CT area call New Haven Prosthodontics and Dr. Francesco P. Maratta at (203) 773-1701 !