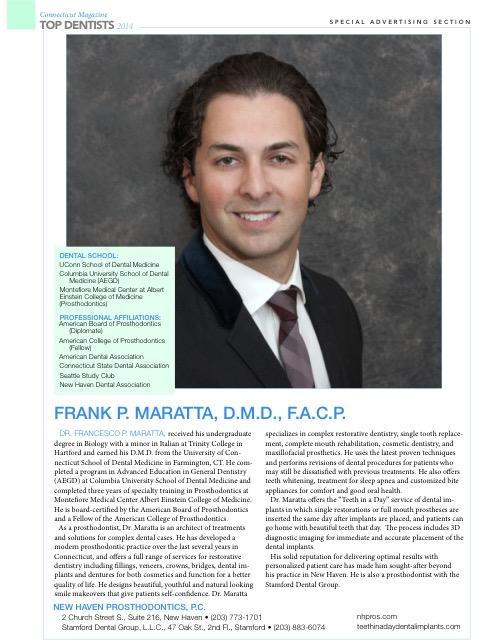 As a dentist in New Haven, Dr. Frank Maratta strives to provide his patients with the best in quality dental care possible.  To further expand on his commitment and dedication to his patients, Dr. Maratta  has been named a Top Dentist in 2014 in Connecticut. 
When asked which Connecticut dentists other dentists would recommend, Dr. Frank Maratta was chosen.  Connecticut Magazine received 490 completed questionnaires from other dentists.  Each dentist listed has been recommended by a significant number of his or her peers—making this a great honor for Dr. Maratta, a New haven dentist. 
Dr. Frank Maratta takes great pride in this nomination and looks forward to continuing to provide the same quality care he has always provided his patients.